---
Gold Stryke of Featherwind Farm ~SOLD!! CONGRATS CHERYL!!

Gold Stryke is a 2011 Palomino Gypsy Vanner Gelding. He is registered with the GVHS (Full Stud Book). Gold Stryke has a very sweet disposition and is trained to ride and drive. He is 13.2 hands tall and he also carries a hidden agouti gene. Stryker can throw a variety of different colored foals (including buckskin when bred to a black mare. He has five purebred Gypsy foals due (before gelding) in 2015. Look for Gold Stryke in the show ring competing under saddle in 2015! We are very proud of this sweet gelding. Stryker was trained by Aubrey Carey of Adkins Quarter Horses in Ironton, OH. He is pictured with Aubrey in several of the following photos.
**No longer standing at stud**
**Gelded 2/11/15
PSSM1: n/P1



Featherwind's The Monopoly Man



(By Hershey of Hope of Glory and out of Sunna)

**THE MONOPOLY MAN IS CURRENTLY SALE PENDING, BUT IS STANDING AT STUD WITH US IN 2017 ONLY!! ** PLEASE CONTACT US FOR DETAILS

Featherwind's The Monopoly Man aka Parker is a 2014 Perlino colt. He is a very rare color for the Gypsy Breed. As far as we are aware, Parker is the only Homozygous Agouti Perlino colt in the US. His color DNA is Ee AA CrCr nT. Parker will never throw a black, smoky black or smoky cream foal He will always give amazing color to all of his future offspring. When bred to a black mare (EE) parker will always throw buckskin. He will always throw one copy of the cream gene and one copy of the agouti gene. Parker exudes quality and proper gypsy type. He is very cobby, hairy and basically is a very proper little gypsy. We are very excited about his future. Please contact us if you are interested in reserving a future breeding!

PSSM1 Negative (n/n)
FIS Negative (N/N)


FEATHERWIND'S BLACK TYE AFFAIRE



(out of RAVEN & by GOLD STRYKE) **SOLD** CONGRATS TO DEBBIE







Black Tye Affaire aka Tux was born 04-09-2015. He is by our previous stallion Gold Stryke (Frosty & Fortune) and out of our former mare Raven. We retained Tux when we sold Raven last year. Tux will mature around 14.3-15.1 hands. He is a flashy Solid Black (Ee) with plenty of Chrome and two partially blue eyes. Tux is a beautiful combination of his sire and dam. He will have amazing hair and feather with plenty of thick bone to boot! Tux was named after Equine Affaire which takes place in Ohio around early to mid April each year. He was born the first day of the even this year and I knew it was just fate!

PSSM1: n/n (NEGATIVE)


Powered by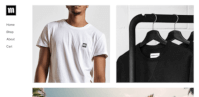 Create your own unique website with customizable templates.