Kahlua of Featherwind Farm (Silver Bullet of Zephyr Farm & Keeva) **SOLD** CONGRATS TO HOPE OF GLORY GYPSY HORSES IN MICHIGAN



Kahlua (Excalibur Elite Equine's Enamour) is a 2009 silver bay gypsy mare. The moment I saw Kahlua listed for sale I instantly fell in love. This mare really takes my breath away. She is very much like her enchanting sire Silver Bullet. This girl is super sweet and elegant. She will be sure to be a favorite at shows and events due to her unusual and breath taking color. Kahlua is also a quality mare who has exceptional mane and excellent feather. Kahlua is 14 hands. Contact us today about purchasing one of her future foals in utero on an extended payment plan.

PSSM1 Negative (n/n)
COLOR DNA: EE Aa nZ
---
Merida of Featherwind (Apollo & Rowan)

Merida is a very unusual and striking filly. Born in 2012, Merida is definitely a filly who will be remembered. Her striking blue eyes, fine pony head and cobby form make her an ideal Gypsy Pony. She is currently almost 12.3 hands and we don't expect her to mature much taller. Merida carries the Appaloosa gene and is also homozygous for the Agouti (bay) gene. We are so thrilled to have her with us. She will be paired with Parker's sire, Guthrie's Hershey, later this summer for a guaranteed Buckskin foal to be born in summer 2016. **SOLD CONGRATS MEG!!**

Color DNA: ee AA nLP

PSSM1 Negative: (n/n)



---






Vineyard's Red Sedona (Lenny's Horse & Egan)

SEDONA IS SOLD **

We are beyond thrilled to welcome Sedona into our tiny herd. Sedona is a daughter of the well known traditional gypsy cob stallion Lenny's Horse and is out a Silver Bay mare Egan (Flash of Gold & Frosty). Sedona has amazing cob conformation and is now the tallest of our mares standing at 14.2 hands. Sedona is a 2011 Silver Chestnut mare who is in foal to a Traditional Black and White Tobiano stallion called FHF Majestic Heritage (with lines like His Majesty The King & Shogun). We will be expecting a tobiano foal in August, 2015. This foal will either be silver dapple & white or black and white and is available for sale. This foal should mature to 14.3-15.1 hands. We are very excited about adding Sedona to our mare lineup and we plan to choose a cream stallion to pair with her for a 2016 foal. Please contact us for more information about the upcoming foal or foals from Red Sedona!

New Photos coming soon!


PSSM1 Negative : (n/n)
Color DNA: ee nZ

---





SOLD/SALE PENDING MARES






DDR Sunna (Sir Collin & Maizey) **SOLD**

CONGRATS TO THE ELLISON'S






Sunna is a Beautiful 2009 Buckskin tobiano mare. She gave us our incredible perlino colt Parker. Sunna is as sweet as they come. My young daughter, Alyssa, loves to climb on Sunna and ride her bareback all over the farm. We are very much looking forward to her next foal by our Gold Stryke due end of June 2015.






RAVEN (BRACKENHILL SOLO & MVP MARY) SOLD!! CONGRATS KIM!!!

RAVEN IS HEAVY, HAIRY HEAVY MARE. SHE IS CURRENTLY WITH US THROUGH AUGUST 2015 TIL THE WEANING FOR HER 2015 FOAL BY OUR GOLD STRYKE. SHE IS FOALED A GORGEOUS SOLID BLACK COLT ON 4-9-15 WITH LOTS OF CHROME!

THE PINT FILLY (SILVER THUNDER & THE PINT MARE) SOLD!! CONGRATS LAURA


WILLOW (DAZZLE DANCE & EDEN) SOLD!! CONGRATS TAMARA


TEARDROP (IMPORT MARE) SOLD!! CONGRATS TO THE ANDERSONS


Powered by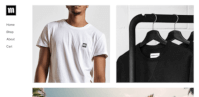 Create your own unique website with customizable templates.