2016 FOALS







**SALE PENDING**
MERIDA & HERSHEY

PLANNED FOR SUMMER 2016

FOR SALE: 10,500 ($1000 TO RESERVE)

COLOR POSSIBILITIES: 100% BUCKSKIN

PATTERNS: SOLID, TOBIANO, APPALOOSA & PINTALOOSA

BOTH MERIDA AND HERSHEY POSSESS FABULOUS CONFORMATION IN A SMALL COMPACT SIZE. IF YOU ARE LOOKING FOR A FOAL WHO WILL REMAIN AROUND 13 HANDS WITH EXCEPTIONAL COLOR AND QUALITY THIS IS THE YOU WANT!!








2015 FOALS

Due March 26, 2015 ~ Born April 9, 2015
Raven (Brackenhill Solo & MVP Mary) & Gold Stryke (Coates Fortune & Frosty)
IT'S A BOY!!
Meet Black Tye Affaire aka Tux **SOLD** CONGRATS TO DEBBIE!


---
DUE JUNE 28TH **SOLD**
SUNNA (SIR COLLIN & MAIZEY)
& GOLD STRYKE (COATES FORTUNE & FROSTY)
THIS FOAL IS FOR SALE $10,500
($1000 DEPOSIT TO RESERVE THIS FOAL)
COLOR POSSIBILITIES INCLUDE:
BUCKSKIN (AA OR Aa), PALOMINO (AA, Aa, OR aa) SMOKY BLACK,
SMOKY CREAM, CREMELL0 (AA, Aa OR aa), PERLINO (AA OR Aa)
CHESTNUT (AA, Aa OR aa), BAY (AA OR Aa) OR BLACK.
WITH A 50% CHANCE OF BEING TOBIANO

---
DUE AUGUST 2ND, 2015

VINEYARDS RED SEDONA (LENNY'S HORSE ~1ST PREMIUM STALLION!~ & EGAN)
& FHF MAJESTIC HERITAGE (HIS MAJESTY THE KING &BEAUXBATION ~1ST PREMIUM MARE~)

COLOR POSSIBILITIES: SILVER DAPPLE & WHITE TOBIANO OR BLACK & WHITE TOBIANO

FOR SALE!! $7500 IN UTERO (INCLUDES INSURANCE THROUGH 30 DAYS OLD)

ESTIMATED HEIGHT AT MATURITY: 14.3-15.1 HANDS

**FOALED 7-21-15** FILLY!! SOLD! CONGRATS TO THE HATHAWAYS!









2014 FOALS

FEATHERWIND'S THE MONOPOLY MAN (SUNNA & HERSHEY)
(HOMOZYGOUS AGOUTI PERLINO TOBIANO)
Ee AA CRCR nT
**SALE PENDING**

2013 FOALS
RAVEN & BLACK JACK ~ SOLID BLACK FILLY W/ONE BLUE EYE
FEATHERWIND'S THE AUDREY HEPBURN FILLY **SOLD** CONGRATS CONNIE!

2012 FOALS

**CONGRATS TO THE BOONE FAMILY**

MARIANNE & MICHAEL BOONE (OWNERS/OPERATORS OF FEATHERWIND FARM)
WELCOMED A PRECIOUS (2 LEGGED) BABY GIRL
LYLA JADE BOONE BORN 4-16-12


2011 FOALS

ADAGIO & TEARDROP

FEATHERWIND'S ANDANTE (MIDHIR) **SOLD** CONGRATS TO SHANNON


Powered by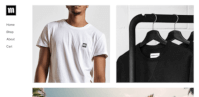 Create your own unique website with customizable templates.