**DUE TO FUTURE RELOCATION ALL OF OUR STOCK IS CURRENTLY SALE PENDING OR SOLD**
WE WILL BE OFFERING OUR HOMOZYGOUS AGOUTI PERLINO COLT AT STUD FOR 2016 AND POSSIBLY 2017.
Welcome to Featherwind Gypsy Horses. We are thrilled to be raising the beautiful Gypsy Horse (also called Gypsy Vanner or Gypsy Cob) here in Southern Ohio. We have been swept away by the majestic qualities and sweet personalities of these amazing horses. Here at Featherwind Farm, we plan to offer a few foals for sale each year that are selectively bred for quality and unique color. We want to keep our program small so that we can spend more time with each foal developing and nurturing it into the gypsy it is destined to become. Also by keeping our program small, we will be able to involve these horses in our community, and share them with all equine lovers both young and old. Featherwind Gypsy Horses will strive to have competitive prices and work with buyers to make their gypsy dream a reality. We are happy to welcome visitors by appointment. Please do not hesitate to contact us with any questions or comments you may have about this fairytale breed.

Powered by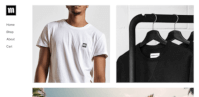 Create your own unique website with customizable templates.